Cape Cod Bay - Barnstable, MA Fishing Report
Cape Cod Fishing June 2022
Cape Cod Bay - Barnstable, MA
Weather data
Forecast
Weather at 12:00 am, Clear
Fishing Charter details
Fishing
June 15, 2022
First cast until the last cast fish on top water today again. Great 32 inch fish crushing the plugs. Beautiful sunny day on the water.
Popularity
Light Fishing Pressure
Water clarity
Clear, 2-6 Feet
Scenic setting
Clear & Open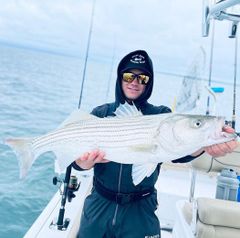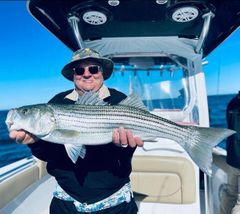 Bait/Lure:
Jig
Gear & tackle used:
Top Water fishing is hot right now! The Striped Bass in Cape Cod are biting from sun up to mid day without a break in between.